Información general sobre Wimi
¿Qué es Wimi?
Wimi es una herramienta de colaboración todo en uno diseñada para que los equipos trabajen mejor y de manera más eficiente. Wimi favorece la productividad de cada miembro del equipo gracias a sus muchos servicios integrados. Wimi es muy fácil de implementar. Su interfaz intuitiva garantiza una alta adopción por parte de los usuarios y excelentes ventajas para la organización.
Wimi incluye herramientas esenciales para un trabajo en equipo productivo: intercambio y sincronización de documentos, gestión de tareas, uso compartido de calendarios y herramientas de comunicación, como chat y videoconferencia, con uso compartido de pantalla.
Los precios de Wimi son muy competitivos y ofrecen un gran retorno de la inversión. La productividad de sus usuarios aumenta, de media, un 10 %.
Información general sobre Wimi
---
Funciones de Wimi
Disponible en los países siguientes
Estados Unidos, Canadá, Reino Unido, Australia, China
y otros 5
, India, Japón, Alemania, Brasil, México
Idiomas admitidos
Alemán, Español, Francés, Inglés, Italiano, Portugués, Árabe
Medios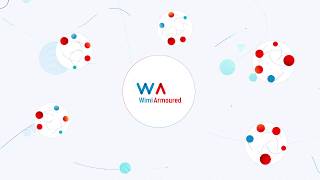 Opiniones de Wimi
Opiniones de Wimi
Relación calidad-precio
4.7
Asistencia al cliente
4.7
96%
Un ha recomendado esta aplicación
I have been a full-stack Webmaster for 10 years. I use Wimi for 2 years and believe me, Wimi has changed my productivity in just a few days .. A real revolution!
Exceptional ease of use and I weigh my words! for having tried his 3 main competitors - complicated or obscure interfaces ... without comments.
Wimi knew how to use our collaborative working software our natural habits of use of our computer.
This has the enormous advantage of not having to learn for days how a new software works.
Wimi is as easy to use as when the very first iPhone came out in the world of telephony!
Everything is intuitive and rich in features!
Do like me be productive, organized with disconcerting ease! Save time, win your employees, customers and partners by using Wimi, the next-generation software that brings professionals from all over the world together in a central location and in a real office.
The success of your projects and those of your clients and partners only depends on your curiosity to test Wimi free for 14 days. So do not wait!
It is by testing a product that one really makes one's efficiency, not letting it absorb through cleverly constructed advertisements.
Tesla, Total, Sephora, Shazam, SNCF, Publiciseto use Wimi, you know why?
Test Wimi 14 days for free and you will understand why for yourself! ;-)
It integrates OneDrive, Dropbox, Box Google Drive, Skype, Zapier etc.
A huge congratulations to the developers and the CEO who had the idea of this French innovation
---
We use to have tasks, calendars, sharing system.... none allowed me to do exactly what I needed. Then we found Wimi....
In one sign in, my team and I were able to share documents, tasks, follow projects, keep a historical log of the work done by projects and clients.
We used logos and images for each client, so quickly and with just one look we're able to go to the client project. I'm glad we found wimi
---
Wimi solve communication and collaboration issues we've had before by providing functionalities we need, essentially, in a single platform.
---
I've been using Wimi for years. I've seen the platform evolving and new functions appearing. The document sharing tool offers advanced functions and took into account users' feedbacks. From the moment the synchronisation of the documents in a local folder has been possible, Wimi really became a core tool in our daily work, greatly facilitating the interaction among people, working in different departments, places, even working home, as well as with partners.
---
Compara con las alternativas según la valoración global
Compara las alternativas
Compara con las alternativas según las recomendaciones de los usuarios
Compara las alternativas
Precios de Wimi
Compara las alternativas según la relación calidad-precio
Compara las alternativas
Funciones de Wimi
Funciones de Wimi
Almacenamiento de documentos
Creación de informes y estadísticas
Creación de marca personalizable
Espacio de trabajo colaborativo
Funcionalidad de búsqueda
Gestión de flujos de trabajo
Herramientas de colaboración
Importación y exportación de datos
Interfaz para arrastrar y soltar
Notificaciones automáticas
Seguimiento de actividades
Compara con las alternativas según la valoración de características
Compara las alternativas
Categorías
Preguntas frecuentes sobre Wimi
Preguntas frecuentes sobre Wimi
He aquí algunas preguntas frecuentes sobre Wimi.
P. ¿Qué tipo de planes de precios ofrece Wimi?
Wimi ofrece los siguientes planes de precios:
A partir de: USD 9.00/mes
Modelo de precios: Gratis, Suscripción
Prueba gratis: Disponible
P. ¿Cuáles son las características principales de Wimi?
No tenemos información sobre las características de Wimi
P. ¿Quiénes son los usuarios habituales de Wimi?
Los clientes habituales de Wimi son:
Empresas pequeñas, Administraciones públicas, Sin ánimo de lucro, Trabajadores autónomos, Empresas medianas
P. ¿Qué idiomas admite Wimi?
Wimi admite los siguientes idiomas:
Alemán, Español, Francés, Inglés, Italiano, Portugués, Árabe
P. ¿Wimi es compatible con dispositivos móviles?
Wimi admite los siguientes dispositivos:
Android, iPhone, iPad
P. ¿Con qué otras aplicaciones se integra Wimi?
Wimi se integra con las siguientes aplicaciones:
Box, Dropbox Business, Evernote, FreshBooks, Google Drive, Google Workspace, Microsoft 365, Microsoft Project, Salesforce Sales Cloud, Stripe
P. ¿Qué tipo de asistencia ofrece Wimi?
Wimi ofrece las siguientes opciones de asistencia:
Preguntas frecuentes, Base de conocimientos, Asistencia en línea, Asistencia telefónica, Tutoriales en vídeo, Foro