Información general sobre Deputy
¿Qué es Deputy?
Deputy es una plataforma todo en uno de planificación de personal (creación de horarios), tiempo y asistencia (reloj registrador), asignación de tareas y comunicación. Las aplicaciones móviles de Deputy permiten gestionar equipos desde cualquier lugar. La aplicación de terminal para iPad de Deputy proporciona un punto de ficha de entrada y salida de los empleados con autoservicio completo. Todo ello alimentado por un diseño sencillo e intuitivo.
Deputy proporciona una solución integral para la gestión de personal. Desde la planificación de personal (horarios) hasta la integración de la nómina, todo en una única solución. Permite crear la programación con la aplicación web o móvil y enviarla al personal mediante correo electrónico/SMS/notificación push. También ofrece la opción de que los empleados confirmen sus turnos. Los empleados pueden fichar con las aplicaciones móviles de Deputy, que incluyen etiquetado de geolocalización o pueden usar la aplicación de terminal en iPad de Deputy con detección facial. Transfiere con fluidez las hojas de horas virtuales con cálculo completo de horas extras a las soluciones de nóminas en la nube. También se pueden descargar a un archivo de Excel para realizar análisis locales. Es sencillo, fácil y rápido.
Información general sobre Deputy
---
Funciones de Deputy
Disponible en los países siguientes
Estados Unidos, Canadá, Reino Unido, Australia, China
y otros 5
, India, Japón, Alemania, Brasil, México
Idiomas admitidos
Alemán, Chino (simplificado), Chino (tradicional), Coreano, Español
y otros 5
, Francés, Inglés, Italiano, Japonés, Portugués
Medios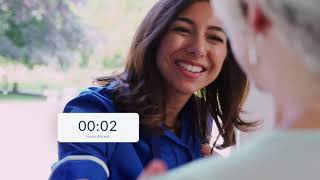 Opiniones de Deputy
Opiniones de Deputy
Relación calidad-precio
4.6
Asistencia al cliente
4.6
95%
Un ha recomendado esta aplicación
Our experience with Deputy right from the very beginning has been nothing but fantastic. If you have any questions, they are answered, if you need help you can get it & it is also very cost effective.
We employ about 30 people & work in the Construction Industry. Due to the fact that there are many varied competencies involved in the type of works we do and there is also a number of different locations on any given day, rostering our staff used to be an absolute headache. Since implementing Deputy we have found this task to be completely trouble free. When we add our Employees to Deputy we input all of their relevant "Training" which includes competencies & site inductions which assists us tremendously when choosing who we can roster to the many different daily tasks we undertake. Our industry also requires that hours of work is reported of which is another feature Deputy is of tremendous value for. Not to mention the ease of actually paying our Employees each week via the connection with Xero.
---
We had employees staying clocked on after shifts milking the clock. We didn't notice it until it was time to run payroll. Now this tells me whenever someone stays on more than 5 minutes past their shift. Or clocks in more than 5 minutes early. 6 stores, 3 shifts a day, it really adds up quickly!
---
I have rarely ever left a negative review in my life but after my recent experience I feel it's almost a responsibility. I closed my business in July. Not having a need for timekeeping I cancelled an account. I deleted all staff and shifts and unsubscribed from this service. I did so before the close of the billing cycle. Since this is a payment in advance service I should have been left with nothing outstanding. I've had demand after demand. I went back into the account to inquire as to why I'm still receiving demands to find that the account was not closed, I was not unsubscribed and although all staff profiles had been deleted i was still listed as having 5 staff. I updated my contact information, emailed Deputy stating that I had unsubscribed using the instructions in the help files and heard nothing more. Then the demands started again. The worst however was having to deal with their customer service rep on live chat who'd leave me sitting on live chat for 5-7 minutes at a time only to come back and claim he was leaving me hang there on purpose so "I'd calm down" He seemed to take particular exception to me insisting on a chat transcript. Given that I'm so furious with this company and how it allows its reps to treat customers, customer service rep's strategy didn't work. I got my chat transcript in the end but only by copying and pasting the entire thing myself. He wasn't too keen on his replies being included in the chat transcript. Utterly disgusting.
---
Deputy is an innovative solution for security professionals.
---
Since implementing deputy towards the end of 2015 in our business, I have worked closely with Jake and Joseph on making the system work with ease and ensure we are using the system to its potential.
Our business has a high turnover of transient employees who work varied hours and days of work which makes it hard for our managers to roster efficiently.
The team at Deputy have worked with us to add custom features which can help with our daily struggles in turn saving us time and money by being able to roster effectively and ensure we are being compliant at each step.
As the Payroll officer for our Australian and New Zealand region, Deputy have allowed me to streamline the fortnightly payroll process. Removed the need for any manual inputting, in turn ensuring we have time for quality checks, within our limited time constraints on payroll day.
We are a fast paced business and this system works extremely well for our managers creating and publishing the rosters, as well as confirming timesheets.
---
Compara con las alternativas según la valoración global
Compara las alternativas
Compara con las alternativas según las recomendaciones de los usuarios
Compara las alternativas
Precios de Deputy
Compara las alternativas según la relación calidad-precio
Compara las alternativas
Funciones de Deputy
Funciones de Deputy
Almacenamiento de documentos
Creación de informes en tiempo real
Creación de informes personalizables
Creación de informes y estadísticas
Gestión de flujos de trabajo
Gestión de la conformidad
Importación y exportación de datos
Notificaciones automáticas
Seguimiento de actividades
Seguimiento de inventario
Compara con las alternativas según la valoración de características
Compara las alternativas
Categorías
Preguntas frecuentes sobre Deputy
Preguntas frecuentes sobre Deputy
He aquí algunas preguntas frecuentes sobre Deputy.
P. ¿Qué tipo de planes de precios ofrece Deputy?
Deputy ofrece los siguientes planes de precios:
A partir de: USD 2.50/mes
Modelo de precios: Suscripción
Prueba gratis: Disponible
P. ¿Cuáles son las características principales de Deputy?
No tenemos información sobre las características de Deputy
P. ¿Quiénes son los usuarios habituales de Deputy?
Los clientes habituales de Deputy son:
Empresas pequeñas, Empresas Grandes, Sin ánimo de lucro, Empresas medianas
P. ¿Qué idiomas admite Deputy?
Deputy admite los siguientes idiomas:
Alemán, Chino (simplificado), Chino (tradicional), Coreano, Español, Francés, Inglés, Italiano, Japonés, Portugués
P. ¿Deputy es compatible con dispositivos móviles?
Deputy admite los siguientes dispositivos:
Android, iPhone, iPad
P. ¿Con qué otras aplicaciones se integra Deputy?
Deputy se integra con las siguientes aplicaciones:
ActiveCampaign, Bitium, Gusto, ServiceM8, Square Payroll, Vend, Wagepoint, Workato, WorkflowMax, Xero
P. ¿Qué tipo de asistencia ofrece Deputy?
Deputy ofrece las siguientes opciones de asistencia:
Preguntas frecuentes, Foro, Base de conocimientos, Asistencia en línea, Asistencia telefónica, Tutoriales en vídeo