Información general sobre Insightly
¿Qué es Insightly?
Insightly es uno de los software CRM más populares del mundo para usuarios de Google y Office 365. Se dirige a pequeñas y medianas empresas. Insightly cuenta con más de 1.5 millones de usuarios en todo el mundo y es compatible con diversos sectores como fabricación, consultoría, medios de comunicación, comunicaciones, construcción y muchos otros.
Con Insightly, toda la información crítica de ventas y negocios (clientes potenciales, contactos, correos electrónicos, eventos, presupuestos, proyectos, tareas, oportunidades de ventas e informes de negocio) está organizada y disponible en tu dispositivo. El resultado es que todos tus compañeros de equipo tienen la información más actualizada sobre los clientes, lo que da como resultado una mejor visibilidad, atención al cliente y ventas.
Insightly reconoce que cada negocio es diferente, por lo que los objetos y aplicaciones personalizados permiten a las organizaciones adaptar su solución a sus flujos de trabajo y procesos, garantizando así una alta adopción y satisfacción. Las integraciones también son clave para la adopción de los usuarios de CRM, por lo que Insightly ofrece una variedad de integraciones destacadas con plataformas de correo electrónico, gestión de documentos, contabilidad y mensajería.
Para cualquier otra integración necesaria, Insightly ofrece distintos enfoques: una API RESTful abierta (y gratuita), webhooks o Lambda para permitir la sincronización de datos.
Información general sobre Insightly
Precio
A partir de
USD 29.00/mes
Opciones de precios
---
Funciones de Insightly
Disponible en los países siguientes
Estados Unidos, Canadá, Reino Unido, Australia, China
y otros 3
, India, Japón, Alemania
Idiomas admitidos
Español, Francés, Inglés, Portugués
Medios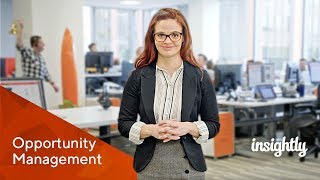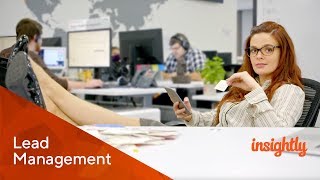 Opiniones de Insightly
Opiniones de Insightly
Relación calidad-precio
3.9
Asistencia al cliente
3.7
75%
Un ha recomendado esta aplicación
Insightly CRM has offered us a solution to practically all our samples, thanks to it I have obtained a lot of reliability to the projects that are carried out in the office maintaining the conviction that we constantly obtain more and better results. It is fully customizable and adaptable to our requirements, also thanks to this we have been able to capture a large number of new customers, renew contracts and interests with customers within our company. It is a very attractive tool and the results have been very professional, its functionality is totally successful and will recover your investment in the blink of an eye, do not miss the opportunity to obtain a system to manage relationships with your customers and enhance each area that makes up your company, being fully customizable to whatever your requirement.
---
We have only been using Insightly for a couple of weeks, but overall I've liked it a lot. Prior to using Insightly, we were manually note-taking in Word documents for each client. Each time that a lead was converted, we then had to go and update everything. Now that we are able to integrate all of our notes, contacts, emails, etc. into one system, the workload has drastically lightened.
---
You can optimize your sales processes as you can track and control the performance of your sales teams and the status of sale deals. It allows you an easy task repetition by building sets of automated activity. You can create leads where all the information regarding your customers can be stored, and you can easily send automated emails to such leads. Its dashboard feature gives you easy reporting on the overall performance of your business and is customizable.
---
This is a product I wanted to like so much. We have been using Insightly for many years. We were attracted to it because it combined CRM and Project Management. Over the years they have improved the CRM aspect, but have left PM virtually untouched. Their support is haphazard and they often introduce new *features* which cause problems - like the day Google Contact Sync stopped working, or the day Google Contact Sync started duplicating contacts in Google etc. Because we signed up so long ago, we have an excellent pricing model. If we were paying more I would be really dissatisfied.
Oh and they are just appalling at sharing their product roadmap. It's like driving a manual shift car as the mechanic is fitting new gears as you speed up.
---
I use this daily to not lose my mind while trying to figure out information on a customer. More often than not I have to refer to our Insightly contact database to get all the information I need without having to wait on a customer to get back to me saving me on average maybe a full hour of productivity each day. Couldn't recommend it more for maintaining contacts between teams.
---
Compara con las alternativas según la valoración global
Compara las alternativas
Compara con las alternativas según las recomendaciones de los usuarios
Compara las alternativas
Precios de Insightly
Precios de Insightly
A partir de
USD 29.00/mes
Compara las alternativas según la relación calidad-precio
Compara las alternativas
Funciones de Insightly
Funciones de Insightly
Base de datos de clientes
Creación de informes personalizables
Creación de informes y estadísticas
Creación de marca personalizable
Importación y exportación de datos
Integración de correo electrónico
Integración de redes sociales
Notificaciones automáticas
Seguimiento de actividades
Compara con las alternativas según la valoración de características
Compara las alternativas
Categorías
Preguntas frecuentes sobre Insightly
Preguntas frecuentes sobre Insightly
He aquí algunas preguntas frecuentes sobre Insightly.
P. ¿Qué tipo de planes de precios ofrece Insightly?
Insightly ofrece los siguientes planes de precios:
A partir de: USD 29.00/mes
Modelo de precios: Gratis, Suscripción
Prueba gratis: Disponible
P. ¿Cuáles son las características principales de Insightly?
No tenemos información sobre las características de Insightly
P. ¿Quiénes son los usuarios habituales de Insightly?
Los clientes habituales de Insightly son:
Empresas pequeñas, Empresas Grandes, Sin ánimo de lucro, Trabajadores autónomos, Empresas medianas
P. ¿Qué idiomas admite Insightly?
Insightly admite los siguientes idiomas:
Español, Francés, Inglés, Portugués
P. ¿Insightly es compatible con dispositivos móviles?
Insightly admite los siguientes dispositivos:
Android, iPhone, iPad
P. ¿Con qué otras aplicaciones se integra Insightly?
Insightly se integra con las siguientes aplicaciones:
Bitium, Campaign Monitor, Easy Insight, Freshdesk, Google Drive, HappyFox, Mad Mimi, QuickBooks Online, Vision Helpdesk, Zapier
P. ¿Qué tipo de asistencia ofrece Insightly?
Insightly ofrece las siguientes opciones de asistencia:
Preguntas frecuentes, Base de conocimientos, Asistencia en línea, Tutoriales en vídeo, Foro