Información general sobre Taskworld
¿Qué es Taskworld?
Taskworld es una solución de gestión de proyectos y tareas basada en la nube que combina tableros de tareas visuales, analíticas de proyectos, gráficos burn-up y burn-down, mensajería grupal y privada dentro de la aplicación y más. Las aplicaciones nativas para iOS y Android permiten a los usuarios recibir notificaciones en tiempo real, acceder a archivos compartidos y colaborar con su equipo sin importar dónde se encuentren.
Con Taskworld, los usuarios pueden crear y administrar proyectos y utilizar listas de tareas o tableros Kanban para administrar los flujos de trabajo según sus preferencias. Las tareas se pueden arrastrar y soltar para formar listas, asignarlas a miembros del equipo, establecer fechas límite y agregar etiquetas y rótulos. Las tareas recurrentes se pueden configurar para que se repitan a diario, una vez por semana, una vez por mes o una vez por año, eliminando la necesidad de que los usuarios creen continuamente tareas repetitivas desde cero; además, los proyectos se pueden copiar o crear desde plantillas. Las tareas individuales también se pueden vincular a varios proyectos, lo que permite a los usuarios actualizar la misma tarea en múltiples ubicaciones de proyectos en un solo paso. Se puede asignar una serie de puntos a las tareas según su dificultad y luego organizarlas de acuerdo con sus puntajes relativos. Los usuarios también pueden hacer comentarios directamente sobre las tareas para mantener a los miembros del equipo actualizados sobre el avance o los problemas.
Taskworld incluye una funcionalidad de chat incorporada, lo que permite que los usuarios se envíen mensajes directos entre ellos. Se pueden usar los canales públicos para enviar mensajes a toda la organización o bien los usuarios pueden crear grupos privados o chats individuales para comunicarse con determinados miembros del equipo. Es posible cargar archivos en Taskworld para compartir con los miembros del equipo mediante la carga con función de arrastrar y soltar y también se los puede soltar directamente en los mensajes para enviarlos como archivos adjuntos, donde los usuarios obtienen una vista previa inmediata de las imágenes. Los usuarios también pueden enviar y responder a mensajes de chat desde su bandeja de entrada de correo electrónico, así como recibir notificaciones por correo electrónico.
Los paneles de Taskworld brindan a los usuarios una visión general de los proyectos, con la capacidad de filtrar las tareas por fecha límite, estado, miembro del equipo asignado y más. Todas las tareas programadas se muestran en un calendario interactivo y el progreso del proyecto también se puede visualizar en una línea de tiempo o gráficos burn-up y burn-down. El estado del proyecto también se puede conocer a través de la información general de la lista de tareas, que informa a los usuarios sobre qué tareas están planificadas, finalizadas o vencidas o bien cuáles no tienen fecha límite.
Información general sobre Taskworld
Precio
A partir de
USD 10.99/mes
Opciones de precios
---
Funciones de Taskworld
Disponible en los países siguientes
Estados Unidos, Canadá
Idiomas admitidos
Alemán, Chino (simplificado), Coreano, Español, Francés
y otros 5
, Inglés, Italiano, Japonés, Portugués, Tailandés
Medios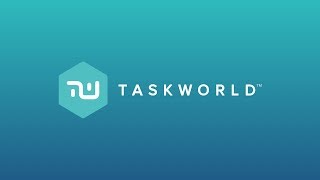 Opiniones de Taskworld
Opiniones de Taskworld
Relación calidad-precio
4.2
Asistencia al cliente
4.5
94%
Un ha recomendado esta aplicación
The timetable view helped me see the general picture, which is fundamentally useful when there are various undertakings to complete, it helped me to mastermind, deal with my craft by deals, and cost so I could proceed with everything that has sold or is being sold.the video instructional exercise clarified the technique .it will be a phenomenal advantage for my future tasks.
---
Everyone, even those who are disorganized and generally resist this type of discipline was able to get on board and get up to speed right away - and I mean immediately. So that was great!
Right now - the team likes it more than I do in the CEO/COO role - but it is a great fit for the right useage.
Control your expectation level:
If you want it up and running now - no learning curve - got to have this.
If you value simplicity and a few features over tons of options - this is your best choice.
If you are a solopreneur or a smaller business, and want to keep track of several (or lots) of projects and be able to very simply choose who gets access to what files and lists, this is it.
If you set it up to remind you about everything you've input - it will surely do that - this system will remind the hell out of you!
It's like anything else - you have to commit to it's use and any applicable team members for it to work.
This is also a GREAT system to BEGIN with if you're not sure what you should be doing, keeping track of, and so forth.
If you are the overarching control manager freak type who wants to know every second who is doing what - what is coming in, and going out - how much it's costing - chances of closing sales, and so forth - this system is NOT for you.
Bottom line - It delivers way more than it costs - and for beginners - is the system to start with.
Disclaimer is - if you have a LOT of users - it can get more expensive - but all of these SaaS are designed that same way.
NOTE:
We are a direct sales B2B company with lots of Reps and lots of creatives fulfilling on SMS, websites desktop and mobile menu driven, SEO, press releases, book editing, formatting and publication.
---
It looks like Taskworld is suffering from getting too big too quickly and haven't kept pace with their usual high standard of implementation and support.
---
Our company is applying this application for giving chase the raw estimates and this never disappoints us in creating the proper programs and market establishment to watch the latest tendencies. All market details are available and information can be shared with required companies. Customers all over the world can contact us for 24-hours. It provides the empowerment to business by watching all business moves and directions. This application is like a boss in planning and overseeing the commercial enterprise ideas.
---
I think the product is great. It certainly helps me facilitate my workflow and integration with team members, other teams and the entire company.
---
Compara con las alternativas según la valoración global
Compara las alternativas
Compara con las alternativas según las recomendaciones de los usuarios
Compara las alternativas
Precios de Taskworld
Precios de Taskworld
A partir de
USD 10.99/mes
Compara las alternativas según la relación calidad-precio
Compara las alternativas
Funciones de Taskworld
Funciones de Taskworld
Creación de informes y estadísticas
Herramientas de colaboración
Interfaz para arrastrar y soltar
Notificaciones automáticas
Planificación de proyectos
Seguimiento de actividades
Seguimiento de horas de proyecto
Compara con las alternativas según la valoración de características
Compara las alternativas
Categorías
Preguntas frecuentes sobre Taskworld
Preguntas frecuentes sobre Taskworld
He aquí algunas preguntas frecuentes sobre Taskworld.
P. ¿Qué tipo de planes de precios ofrece Taskworld?
Taskworld ofrece los siguientes planes de precios:
A partir de: USD 10.99/mes
Modelo de precios: Suscripción
Prueba gratis: Disponible
P. ¿Cuáles son las características principales de Taskworld?
No tenemos información sobre las características de Taskworld
P. ¿Quiénes son los usuarios habituales de Taskworld?
Los clientes habituales de Taskworld son:
Empresas pequeñas, Empresas Grandes, Empresas medianas
P. ¿Qué idiomas admite Taskworld?
Taskworld admite los siguientes idiomas:
Alemán, Chino (simplificado), Coreano, Español, Francés, Inglés, Italiano, Japonés, Portugués, Tailandés
P. ¿Taskworld es compatible con dispositivos móviles?
Taskworld admite los siguientes dispositivos:
Android, iPhone, iPad
P. ¿Con qué otras aplicaciones se integra Taskworld?
Taskworld se integra con las siguientes aplicaciones:
Box, Dropbox Business, Google Calendar, Google Drive, Microsoft Outlook
P. ¿Qué tipo de asistencia ofrece Taskworld?
Taskworld ofrece las siguientes opciones de asistencia:
Base de conocimientos, Tutoriales en vídeo, Asistencia en línea