Información general sobre Acctivate
¿Qué es Acctivate?
Acctivate es un potente sistema de gestión de inventarios que ofrece a los distribuidores pequeños y medianos una plataforma centralizada para administrar las operaciones de inventario, el procesamiento de pedidos y la atención al cliente.
Acctivate es un conjunto de herramientas potentes (pero fáciles de usar) que reúne gestión de inventarios, compras, códigos de barras, trazabilidad de números de serie, comercio electrónico e integración de proveedores EDI.
Con la pantalla de productos de inventario de Acctivate, los distribuidores tienen acceso rápido y fácil a información en tiempo real sobre cantidades de inventario, pedidos, costes y especificaciones de productos. Los usuarios pueden supervisar y administrar las actividades de compras, almacén, ventas y cumplimiento en tiempo real. El sistema de inventario de Acctivate equipa al personal de gestión con un control y visibilidad completos de la empresa. Para mejorar aún más las operaciones de inventario, Acctivate permite a los usuarios gestionar múltiples unidades de medida, administrar productos fabricados bajo demanda (empaquetado) o fabricados para inventario (montaje), así como organizar productos con diferentes descripciones para adaptarse a diferentes grupos de usuarios y necesidades. Los usuarios también pueden administrar transferencias, recuentos físicos, cumplimiento, entregas, rotura de existencias y devoluciones de clientes de manera simple y eficiente.
Acctivate incluye tecnología de gestión de compras que permite a los distribuidores controlar las actividades diarias de adquisición. Con las herramientas de compra avanzadas de Acctivate, los usuarios pueden simplificar la creación de solicitudes, gestionar solicitudes de presupuestos y órdenes de compra y automatizar el enrutamiento y las aprobaciones. Los usuarios también pueden analizar datos de gastos, identificar productos obsoletos, recibir alertas de bajo stock y mantener el cumplimiento de las políticas. Además de centralizar el inventario y los datos de compra, Acctivate también administra el contacto con el cliente, las ventas y la información de pedidos en un solo lugar.
Acctivate se integra con las principales plataformas de software de tiendas web (Magento, Shopify, WooCommerce, Amazon) para ofrecer a los usuarios funciones de pedido con un clic, información de seguimiento, disponibilidad de productos y sincronización automática de la información del cliente.
Información general sobre Acctivate
---
Funciones de Acctivate
Disponible en los países siguientes
Estados Unidos, Canadá, Reino Unido
Medios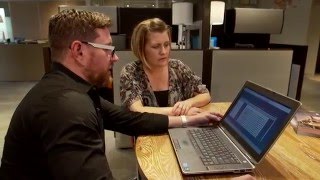 Opiniones de Acctivate
Opiniones de Acctivate
Relación calidad-precio
3.9
Asistencia al cliente
4.2
82%
Un ha recomendado esta aplicación
We started using ACCTivate in 2010 as an inventory add-on to Quickbooks. We have very much appreciated all the software had to offer. We have modified the system somewhat over time to fit our needs. We also had some custom reports created for us that have worked very well. Very pleased with the software and the support team.
---
We bought Fishbowl inventory in 2017 and returned it within a month. And then spent considerable time looking at options and reviewing them. We spend days and days with Acctivate before buying. And then we bought it. It took three or four months to get us to an 'active state'. At which point we discovered that the entire way we setup our product structure would not work. So we started over and now, 12 months after purchasing, we have finally invoiced the projects from November of 2017.
We have posted over 100 requests in the online help system and with a few exceptions been told that our ideas are not applicable to their users.
We have made the decision to not to renew our maintenance plan.
And Acctivate was not interested in extending our plan for a few more months give the total disaster we have had implementing it.
We did consider it affordable and the yearly maintenance costs reasonable given the platform.
However, we have spent lot of money on labor to get the system implemented AND still had to hire an outside consultant to build custom routines to be able to get reports that answer basic stocking questions.
We continue to find the interface prevents you from being able to make smart decisions at the moment you have to (when you can see the data) and is wholly lacking for a system with as much data as it has.
We can not say strongly enough that you should really consider your options before moving forward with Acctivate.
---
We were able to greatly improve visibility of our performance allowing us to focus resources in the areas that needed help. The quality and consistency of our output also improve dramatically. Probably the one area that had the most drastic improvement has been our warehouse. The ACCTivate our inventory is the most accurate it has ever been and order processing accuracy has also improve dramatically with the use of the mobile scanners.
---
Compara con las alternativas según la valoración global
Compara las alternativas
Compara con las alternativas según las recomendaciones de los usuarios
Compara las alternativas
Precios de Acctivate
Compara las alternativas según la relación calidad-precio
Compara las alternativas
Funciones de Acctivate
Funciones de Acctivate
Almacenamiento de documentos
Creación de informes en tiempo real
Creación de informes personalizables
Creación de informes y estadísticas
Gestión de flujos de trabajo
Gestión de la conformidad
Importación y exportación de datos
Notificaciones automáticas
Seguimiento de actividades
Seguimiento de inventario
Compara con las alternativas según la valoración de características
Compara las alternativas
Categorías
Preguntas frecuentes sobre Acctivate
Preguntas frecuentes sobre Acctivate
He aquí algunas preguntas frecuentes sobre Acctivate.
P. ¿Qué tipo de planes de precios ofrece Acctivate?
Acctivate ofrece los siguientes planes de precios:
Modelo de precios: Licencia de pago único
Prueba gratis: Disponible
P. ¿Cuáles son las características principales de Acctivate?
No tenemos información sobre las características de Acctivate
P. ¿Quiénes son los usuarios habituales de Acctivate?
Los clientes habituales de Acctivate son:
Empresas pequeñas, Empresas medianas
P. ¿Qué idiomas admite Acctivate?
Acctivate admite los siguientes idiomas:
Inglés
P. ¿Acctivate es compatible con dispositivos móviles?
No tenemos información sobre los dispositivos compatibles con Acctivate
P. ¿Con qué otras aplicaciones se integra Acctivate?
Acctivate se integra con las siguientes aplicaciones:
3dcart, Amazon EC2, B2BGateway, BigCommerce, Magento Commerce, SPS Commerce Fulfillment, Shopify, SmartVault, TrueCommerce EDI Solutions, Volusion
P. ¿Qué tipo de asistencia ofrece Acctivate?
Acctivate ofrece las siguientes opciones de asistencia:
Asistencia en línea, Base de conocimientos, Preguntas frecuentes, Tutoriales en vídeo, Asistencia telefónica