Información general sobre MagaRental
¿Qué es MagaRental?
MagaRental es una solución de gestión de alquileres vacacionales basada en la nube para que los propietarios de propiedades de múltiples unidades gestionen sus reservas de alquiler a corto plazo. El software es adecuado para dueños de propiedades pequeñas y medianas y sirve principalmente a clientes europeos. MagaRental posibilita que los dueños de propiedades anuncien sus propiedades a clientes potenciales y administren todas las operaciones relacionadas con las reservas online.
MagaRental proporciona herramientas personalizadas para diseñar sitios web interactivos de propiedades y anunciar los detalles de la propiedad con imágenes y videos, descripciones de alquiler y términos y condiciones de reserva. Los dueños de propiedades pueden entonces administrar consultas sobre las reservas, las reservas, la facturación, los pagos y otras actividades relacionadas, a través de su sitio web de propiedades personalizado. El módulo SEO incorporado ayuda a mejorar el rendimiento del sitio y a aumentar la visibilidad de las propiedades en los distintos canales online. Los dueños de propiedades pueden ejecutar múltiples campañas de marketing a través de plataformas de correo electrónico y redes sociales para interactuar con sus clientes de manera eficiente. La solución también proporciona una API XML hecha a medida para integrar la solución con otros servicios web. El calendario interactivo muestra las reservas actuales aceptadas junto con los espacios disponibles para aceptar nuevas reservas. Los administradores de propiedades también pueden administrar múltiples calendarios para cada propiedad, personalizar los requisitos y sincronizar los detalles del calendario con su cuenta de Google.
MagaRental se asocia con múltiples plataformas de reserva online como Booking, HomeAway, Holiday y TripAdvisor, entre otros. Los usuarios pueden enumerar los detalles de sus propiedades en todos estos socios de canal de terceros y gestionar las consultas de reservas desde un único portal central. MagaRental está desarrollando aplicaciones móviles nativas para iOS y Android que permitirán a los dueños de propiedades gestionar las operaciones de reserva desde sus dispositivos móviles. Los clientes que anuncian con MagaRental son, entre otros, Trident Holiday Homes, Short Let London y Sotheby's Italy Retreats.
Información general sobre MagaRental
---
Funciones de MagaRental
Disponible en los países siguientes
Reino Unido, Alemania
Idiomas admitidos
Inglés, Italiano
Medios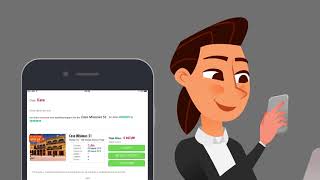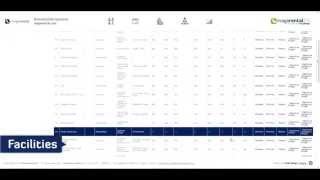 Opiniones de MagaRental
Opiniones de MagaRental
Relación calidad-precio
4.3
Asistencia al cliente
4.3
90%
Un ha recomendado esta aplicación
I have tried and observed over the last 10 years many Property Management Sofware. The optimun does not exist even because we are in a field in continuous evolution and most of Property Manager does not work according to a unique standard practice/flow.
I find this the most complete software that can empower a Property Manager to become a SuperPropertyManager saving time on low value added duties (automatized), sharing information/reports to Property Owners, Managing information flows from guests and the facility team.
You need as with every software to take your time to try, understand and get the value. Once you understand is perfect.
---
It brings me no pleasure at all to leave this review, I write this only to share my experience so that others considering Magarental can make an more educated and informed decision.
Initially I chose Magarental as I saw the potential it could have in helping our business more productive and efficient. It offers an "all in one" solution which includes a PMS (Property Management System), Channel Manager, and option to build an integrated website, which we went for.
Before we signed up, the project / sales manager was always available and on hand for questions I had. After the signup however, it was a totally different story.
What really lets the product down is the lack of customer service and leadership behind their team.
If I had an issue and needed an urgent answer sometimes it literally took 4 to 5 days to get a response from the support team. Some questions went weeks without an answer, and many problems we had were still not solved. I spent more time chasing the Magarental team which left me less time to manage my business.
SIGNUP PROCESS & INITIAL CHANNEL MANAGER SETUP:
The system is built for programmers NOT for apartment managers. The entire process of setting up the calendars, pricing, a new property into the system and mapping to a new channel, is a long and arduous process. The system was not built to be user friendly, so you will spend hours and hours learning to setup even one property in the system. I spent countless calls with the Magarental team as the system is archaic and complicated. When trying to train the staff on how to use the system, they found it equally as difficult. Other systems on the market take just minutes to learn. Magarental takes hours and days, months.
WEBSITE BUILDING:
While Magarental offers great looking integrated websites, don't expect much support in this department. The initial contract we signed stated a 3 month lead time for the website to be completed. After the 3 month period I contacted Magarental to find out what the progress was, their answer was "The development team said you haven't updated all your information". What a shocking answer! At no point whatsoever had the Magarental team notified me that any input was needed from my side. Had I not brought the issue up, The website probably would not have been built! It took another 3 months (6 months total) before the website was even close to being completed. There was a complete lack of project management.
---
Our overal experience with Magarental is positive because of its functionalities, possibility to adapt to our requirements and its price quality ratio, especially compared to alternative solutions.
---
Magarental is professional and reliable. They are professional in their conduct with clients and also their products allow your business to move to the next level. Thanks to rep, the website is looking very appealing to Naples Villas' target audience. Rep, who is part of the customer service team, is very reliable and delivers what she promises. Her technical knowledge and support have been invaluable to getting Magarental system up and running for our business. Rep has also provided further support, as necessary, to enable us to take full advantage of all that Magarental has to offer. Magarental has so much more than other similar products that I have used in the past or looked into purchasing. Their back office is very sophisticated namely the statistics section and the channel manager is very powerful as it enables you to use channels that others do not offer.
---
Compara con las alternativas según la valoración global
Compara las alternativas
Compara con las alternativas según las recomendaciones de los usuarios
Compara las alternativas
Precios de MagaRental
Compara las alternativas según la relación calidad-precio
Compara las alternativas
Funciones de MagaRental
Funciones de MagaRental
Almacenamiento de documentos
Base de datos de clientes
Creación de informes personalizables
Creación de informes y estadísticas
Funcionalidad de búsqueda
Importación y exportación de datos
Notificaciones automáticas
Seguimiento de actividades
Seguimiento de inventario
Compara con las alternativas según la valoración de características
Compara las alternativas
Categorías
Preguntas frecuentes sobre MagaRental
Preguntas frecuentes sobre MagaRental
He aquí algunas preguntas frecuentes sobre MagaRental.
P. ¿Qué tipo de planes de precios ofrece MagaRental?
MagaRental ofrece los siguientes planes de precios:
Modelo de precios: Suscripción
Prueba gratis: No disponible
P. ¿Cuáles son las características principales de MagaRental?
No tenemos información sobre las características de MagaRental
P. ¿Quiénes son los usuarios habituales de MagaRental?
Los clientes habituales de MagaRental son:
Empresas pequeñas, Empresas medianas
P. ¿Qué idiomas admite MagaRental?
MagaRental admite los siguientes idiomas:
Inglés, Italiano
P. ¿Qué tipo de planes de precios ofrece MagaRental?
MagaRental cuenta con los siguientes planes de precios:
Suscripción
P. ¿MagaRental es compatible con dispositivos móviles?
No tenemos información sobre los dispositivos compatibles con MagaRental
P. ¿Con qué otras aplicaciones se integra MagaRental?
MagaRental se integra con las siguientes aplicaciones:
Google Calendar
P. ¿Qué tipo de asistencia ofrece MagaRental?
MagaRental ofrece las siguientes opciones de asistencia:
Preguntas frecuentes, Asistencia en línea, Asistencia telefónica, Tutoriales en vídeo