Información general sobre Regpack
¿Qué es Regpack?
Regpack es una solución de gestión y registro para eventos basada en web que está diseñada para satisfacer las necesidades de las pequeñas y medianas empresas. El producto es ampliamente utilizado por organizaciones de todo Estados Unidos. Ayuda en la gestión de diversos cursos, ligas deportivas, solicitudes de conferencias, registros para campamentos y membresías.
Regpack ofrece una interfaz de registro inteligente que ayuda a los usuarios a crear formularios, ver solicitudes precisas, comunicarse automáticamente con los solicitantes y publicar eventos en múltiples plataformas de redes sociales. Los usuarios pueden crear un proceso de registro personalizado para cada tipo de solicitante, asegurando que toda la información relevante se recopile de una sola vez y facilitando una alta tasa de conversión. La solución ofrece comunicación basada en activadores. Esta permite a los usuarios enviar correos electrónicos automáticos masivos a una lista de participantes que se puede crear mediante herramientas de filtrado.
Regpack permite a los usuarios generar gráficos y tablas que ayudan a visualizar los datos. El motor estadístico del producto tiene capacidades de filtrado que permiten a los usuarios agrupar a los solicitantes según diversos criterios. Los datos se pueden exportar o compartir con otros usuarios en formato XLS, CSV o PDF. Para garantizar la seguridad e integridad de los datos, la solución implementa SSL durante el proceso de registro. También ofrece copias de seguridad periódicas de todos los datos, lo que asegura que no se pierdan los datos del usuario y que los solicitantes tengan acceso a la información más reciente.
Información general sobre Regpack
Precio
A partir de
USD 125.00/mes
Opciones de precios
---
Funciones de Regpack
Disponible en los países siguientes
Estados Unidos, Canadá, Australia
Medios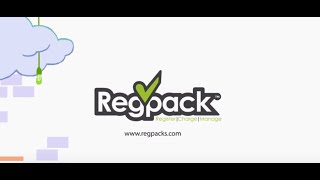 Opiniones de Regpack
Opiniones de Regpack
Relación calidad-precio
4.4
Asistencia al cliente
4.4
93%
Un ha recomendado esta aplicación
The discount structure of our program was so easy to set up in the system. We loved that part of it. And the autobilling and email automation saved us so much time!
---
Regpack's software is very versatile, but the company's inability to keep the registration system functioning correctly coupled with their policy of email only communication makes this an extremely aggravating company to be a customer of. We signed on with Regpack in May, 2020. In the time we have been with Regpack, the campaigns we've developed and run for 4 of these 7 months have resulted in lost time, money and customers due to Regpack payment system and integration failures. For example, currently, 7 prospective registrants for our November classes have wanted to register and pay via e-check (ACH), however Regpack system failures have caused them to attempt and fail with errors and erroneous charges to their bill now 3 times . I submitted an urgent ticket to Regpack development 5 days ago, and had to follow up multiple times to get updates over the past days. Yesterday Regpack support emailed to report that the had fixed the problem, so we walked the registrant through and again they received an error. When I reported this, Regpack advised me to call the customer a THIRD time to get screenshots and time/date login data and report back, but I don't feel comfortable going back to my customer yet again, and turning them into a Guinea pig for a registration system that is not functioning. This issue is the current one in a string of system failures that have cost us time and lost revenue over the past half year, and we are leaving Regpack at the end of this month.
---
I really like the overall design and user-friendly nature of the projects and forms. We are able to structure our registration questions and flow of registrations for our camping events for both our campers and counselors.
---
Compara con las alternativas según la valoración global
Compara las alternativas
Compara con las alternativas según las recomendaciones de los usuarios
Compara las alternativas
Precios de Regpack
Precios de Regpack
A partir de
USD 125.00/mes
Compara las alternativas según la relación calidad-precio
Compara las alternativas
Funciones de Regpack
Funciones de Regpack
Base de datos de clientes
Creación de informes personalizables
Creación de informes y estadísticas
Creación de marca personalizable
Importación y exportación de datos
Integración de correo electrónico
Integración de redes sociales
Notificaciones automáticas
Seguimiento de actividades
Compara con las alternativas según la valoración de características
Compara las alternativas
Categorías
Preguntas frecuentes sobre Regpack
Preguntas frecuentes sobre Regpack
He aquí algunas preguntas frecuentes sobre Regpack.
P. ¿Qué tipo de planes de precios ofrece Regpack?
Regpack ofrece los siguientes planes de precios:
A partir de: USD 125.00/mes
Modelo de precios: Suscripción
Prueba gratis: Disponible
P. ¿Cuáles son las características principales de Regpack?
No tenemos información sobre las características de Regpack
P. ¿Quiénes son los usuarios habituales de Regpack?
Los clientes habituales de Regpack son:
Empresas pequeñas, Empresas Grandes, Administraciones públicas, Sin ánimo de lucro, Trabajadores autónomos, Empresas medianas
P. ¿Qué idiomas admite Regpack?
Regpack admite los siguientes idiomas:
Inglés
P. ¿Regpack es compatible con dispositivos móviles?
No tenemos información sobre los dispositivos compatibles con Regpack
P. ¿Con qué otras aplicaciones se integra Regpack?
Regpack se integra con las siguientes aplicaciones:
EventMobi
P. ¿Qué tipo de asistencia ofrece Regpack?
Regpack ofrece las siguientes opciones de asistencia:
Base de conocimientos, Asistencia en línea, Asistencia telefónica, Tutoriales en vídeo, Preguntas frecuentes