Información general sobre Cin7
¿Qué es Cin7?
Cin7 es una plataforma automatizada de gestión de inventarios para marcas cuyos ingresos superan el millón de dólares. Cin7 sincroniza las existencias con las ventas y pedidos en todos los canales de ventas, físicos y online, automatizando los procesos de pedido para lograr una mayor eficiencia. Cin7 no es adecuado para el tipo de empresas de alquileres o gestión de activos. Las marcas que venden o distribuyen productos utilizan Cin7 para reducir los costes, aumentar los márgenes y el flujo de efectivo y mantener un nivel adecuado de existencias.
Información general sobre Cin7
---
Funciones de Cin7
Disponible en los países siguientes
Estados Unidos, Canadá, Reino Unido, Australia, China
y otros 5
, India, Japón, Alemania, Brasil, México
Medios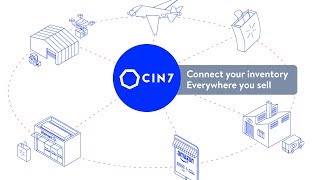 Opiniones de Cin7
Opiniones de Cin7
Relación calidad-precio
4.1
Asistencia al cliente
4.2
86%
Un ha recomendado esta aplicación
While challenging to learn and deploy, it's unique feature set and capabilities mean they don't have any one direct competitor and you'd have to piece together multiple platform and cloud services to get the same level of features and functionality.
---
Our onboarding was long as we had specific requirements we wanted to fulfil before going live. The implementation Specialized [SENSITIVE CONTENT HIDDEN] was excellent, patient and accommodating while we established workflows and set up the data.
When we moved to post-live Support we were handed to [SENSITIVE CONTENT HIDDEN] who was equally amazing in his support of our project. He always went above and beyond to answer our many questions in a timely fashion.
We ran smoothly through Q4 with a growth of 112% in sales. Without Cin7 we would not have been able to fulfil the orders we the ease we did
---
The platform is full of bugs
The platform is full of bugs. On-boarding was appalling. Stock sync is a mess, keeps zeroing out our Shopify stock. Uploading from Cin7 to Shopify is impossible, we tried and lost all our store listings......took 5 days to re-enter the data. One of the main features is supposed to be having a single point of product truth, in reality its anything but, our Shopify store does a better job of managing stock and new product loading.
Help is slow and lacks basic workflow understanding. Support have no interest in anything outside the basic video help tutorials.....other than quoting for custom integration!
We paid for the Xero migration, this was not completed so our accountant managed the transition from MYOB. Its taken 18 months to get that charge refunded...$3800.....
Our on-boarding was a failure, we have asked for a discount as the system has not been delivering what we have paid for.......point blank refusal.....just an offer to discount a new on boarding process.....that''s right must be our fault!
I have been very patient, multiple e-mails, phone calls with support but no movement at all. I will be moving to Tradegeko as soon as possible and taking these guys to small claims to recoup the costs we have invested into this platform.
Sales people are very slick, on boarding team are nice people......but the product is full of bugs and middle management deliver appalling customer service. Stay away.
---
We were intending to create a central platform for processing of orders from several channels. Unfortunately, the knowldege of the Cin7 team, and their abilty to understand our requirements, let down what would otherwise be a great product. I have no doubt the software has far greater ability than we would ever need, but without a knowlegeable team and willingness to understand the basic requirements, it makes it extremely hard work.
---
Compara con las alternativas según la valoración global
Compara las alternativas
Compara con las alternativas según las recomendaciones de los usuarios
Compara las alternativas
Precios de Cin7
Compara las alternativas según la relación calidad-precio
Compara las alternativas
Funciones de Cin7
Funciones de Cin7
Almacenamiento de documentos
Creación de informes en tiempo real
Creación de informes personalizables
Creación de informes y estadísticas
Gestión de flujos de trabajo
Gestión de la conformidad
Importación y exportación de datos
Notificaciones automáticas
Seguimiento de actividades
Seguimiento de inventario
Compara con las alternativas según la valoración de características
Compara las alternativas
Categorías
Preguntas frecuentes sobre Cin7
Preguntas frecuentes sobre Cin7
He aquí algunas preguntas frecuentes sobre Cin7.
P. ¿Qué tipo de planes de precios ofrece Cin7?
Cin7 ofrece los siguientes planes de precios:
Modelo de precios: Suscripción
Prueba gratis: No disponible
P. ¿Cuáles son las características principales de Cin7?
No tenemos información sobre las características de Cin7
P. ¿Quiénes son los usuarios habituales de Cin7?
Los clientes habituales de Cin7 son:
Empresas pequeñas, Empresas Grandes, Empresas medianas
P. ¿Qué idiomas admite Cin7?
Cin7 admite los siguientes idiomas:
Inglés
P. ¿Cin7 es compatible con dispositivos móviles?
No tenemos información sobre los dispositivos compatibles con Cin7
P. ¿Con qué otras aplicaciones se integra Cin7?
Cin7 se integra con las siguientes aplicaciones:
9 Spokes, Capsule, Crossfire, Magento Commerce, Mailchimp, QuickBooks Online, QuickBooks Online Advanced, SphereWMS, Starshipit, Xero
P. ¿Qué tipo de asistencia ofrece Cin7?
Cin7 ofrece las siguientes opciones de asistencia:
Asistencia en línea, Asistencia telefónica, Base de conocimientos, Tutoriales en vídeo, Preguntas frecuentes